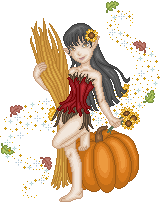 Updated 20 October 2014
At last, the breakthrough -- and a disability half-conquered -- I needed. I hadn't shared the real reasons why I haven't updated my sites -- fiction, fan fiction, general information and fun. I had to look for an alternative host for the fan fiction site and settled on one, but it's only for a month after my self-imposed trial period. If I don't like it or am too overwhelmed, I will move the site elsewhere. I'd like that site to be standalone, but finances tell me otherwise. The selected new host is expensive, and I'm already good for three years, but if it proves to too daunting for my webmaster level the site will be absorbed with this one and Webbilicious. One host, one login, reasonable price, great customer service, etc. So by December 1 I will know which host is right for the fanfic site. If so, I'll get a nice $$$ credit on my charge card statement.
The second reason this site hasn't seen much action was, simply put, I could not see well. Bad cataracts in both eyes, the left eye the worst. The vision was so bad I couldn't read the daily paper or my favorite books. Computer use was limited to games and email, and doing those tasks was a chore. Walking to the store or bus stop was hazardous; I couldn't see two feet before me, so crossing a street or parking lot was daunting.
The left eye is fine now, thanks to surgery, but the right eye will have to wait until I get the BP under control. It hasn't been too good since summer, and stress on the household front plays a big part.
If you've ever cared for an elderly parent (born 1921) who lives in an older (pre-Depression era) home, you know what I mean. Time and attention to this person and place has always come first, meaning CWW comes last. Same for the fan fiction site, Just when I get rolling again, something else gets in the way. Updates will happen, and all I need is more time and patience, and right now both are in short supply.
The new novelette "Thank You, Miss Rose" will definitely continue. Parts Two and Three are in third and final editing, and Part Four is in second draft. I'd like to get as many installments online as possible, that way finishing up the tale will be easier. I'm projecting five, perhaps six, installments to tell this story properly.
Then it's on to the two-act short story "Damaged", which may premiere before the remainder of "Miss Rose" is finished. After that it's finally wrapping the fantasy-adventure Flames of Eldonia which has languished since my father passed away in April 2008 — Six Years! I only have ten installments plus epilogue to go, and I'd love to finish this novel definitely by the New Year.
I have loads of wonderful ideas for future tales — e.g., that long-promised "Nyctophobia" of which I eagerly look forward to writing hopefully this winter. Maybe the winter of 2014 will repeat in 2015. I'll have no excuse but stay indoors and create.
There is another tale-in-mind, more off-beat than the heavy drama of "Eldonia" and "Nyctophobia." Inspired by the Cinderella fairy tale, it's filled with modern and surprising twists. All upcoming tales are currently in pre-writing and may not see print until late winter or early spring.
Which means, some long-languishing, under-developed tales are yanked for now. "Captured by the Game" is one, and the plot and characters will be reworked. In the meantime, enjoy what's here. Thanks for your visits, support, and patience.
Latest News:

Please note I have a general Updates Board that goes with all my sites. It is open to comments, but registration with Boards2Go is required.
Check out Scoops & Spoilers for what's coming in the stories. Just a sneak peek at future chapters to whet the curiosity.
Ongoing Announcements
I've disabled both guest book and comment card. Besides, I've considered getting rid of the guest book because it's seldom used, plus they've become a bit old-fashioned. However, I do welcome questions, comments, feedback, etc. via personal email, Facebook, or Twitter.